"A man in his early sixties told me, "I used to think the best way to go..."
– A gut wrenching story, but one we need to hear. From Brene Brown's Daring Greatly.
For the sake of their workers, please do not...
Wal-Mart will begin its Black Friday sale on Thanksgiving evening this year. Please, please do not participate. It effectively cancels the day off for many Wal-Mart employees, many of whom may have to work hours before the store opening in order to prepare. Surely Wal-Mart can afford to give all of its employees the entirety of Thanksgiving Day off work. And surely we can all refuse to participate...
"The Godward movement [of prayer] has many aspects. It includes the use of mind..."
– Michael Ramsey, The Christian Priest Today, rev. ed. (London: SPCK, 1985; 1st ed. 1972), pp. 14–15, emphasis original. Found here.
"to a Young Child Margaret, are you grieving Over Goldengrove unleaving?..."
– Gerard Manley Hopkins' astonishing poem "Spring and Fall"
"I like to walk alone on country paths, rice plants and wild grasses on both..."
– Thích Nhất Hạnh, *The Miracle of Mindfulness*
"It is sometimes said that Mormonism is to Christianity as Christianity is to..."
– Richard Lyman Bushman, Mormonism: A Very Short Introduction, p 63.
"These are the unspoken legacies we inherit when we belong to a people: not only..."
– Joanna Brooks, Book of Mormon Girl, p 30
"For Lewis, this meant that what commonly passed for self-awareness or..."
– Abp Rowan Williams, The Lion's World
Rowan Williams on the problem of Susan
Lewis is often castigated for how he presents Susan in The Last Battle: "She's interested in nothing nowadays except nylons and lipstick and invitations. She was always a jolly sight too keen on being grown up." Williams acknowledges that the charges against Lewis of sexism are more difficult to counter. But he says the charge that Susan is "damned for reaching sexual...
"Lewis once referred to certain kinds of books as a "mouthwash for the..."
– Abp Rowan Williams, *The Lion's World*
"Narnia, unlike its immediate neighbors, is inhabited by talking animals, who are..."
– Abp Rowan Williams,The Lion's World
"A sharp-eyed reader will soon realize that "Narnia" is both a name..."
– Abp Rowan Williams, *The Lion's World*, chapter one
"I am not out to decode images or to uncover a system; but I do hope to show how..."
– Abp Rowan Williams,The Lion's World: A journey into the heart of Narnia. That sentence alone is worth the price of the book.
"All our life in the world is meant to be eucharistic. And yet we share the..."
– Fr Kenneth Leech, *True Prayer*, p. 110.
"In The Silver Chair, a witch has imprisoned the marsh-wiggle Puddleglum with..."
– I'm so glad to see +Rowan defending Puddleglum's statement of faith. When I first read it I was thrilled. When I subsequently posted about it online a couple of people slapped me down. I feel vindicated. Quote taken from this interview.
""The substantial conversion of bread and wine into [Christ's] body and blood..."
– Joan Ridley OSB, In the Presence: The Spirituality of Eucharistic Adoration.
"So, living in a world in which a false optimism, or even escapism, is engendered..."
– "No Childish Devotion" by Fr Hugh Somerville-Knapman OSB.
"The Lord gave himself in bread and wine. Those are things we eat. It was said..."
– Pope Benedict XVI, *God is Near Us: The Eucharist, the Heart of Life*, as quoted by Joan Ridley, OSB, in *In the Presence: The Spirituality of Eucharistic Adoration*.
"Here is one more quotation from one of the ascetic rabbis of the seventeenth..."
– Thomas Merton, *Thomas Merton in Alaska*, as quoted in *Essential Writings*.
"If you have passed a given time in continual distraction and discomfort, you..."
– Dom John Chapman, *Spiritual Letters*, p 46
"If I do not have unity in myself, how can I even think, let alone speak, of..."
– Thomas Merton,Conjectures of a Guilty Bystander, p 128-129, as quoted inEssential Writings.
"What is the relation of [meditation] to action? Simply this. He who attempts to..."
– Thomas Merton, "Contemplation in a world of action", CWA 172-179, as quoted in Thomas Merton: Essential Writings.
Reading some Robertson Davies. #thisismyvoice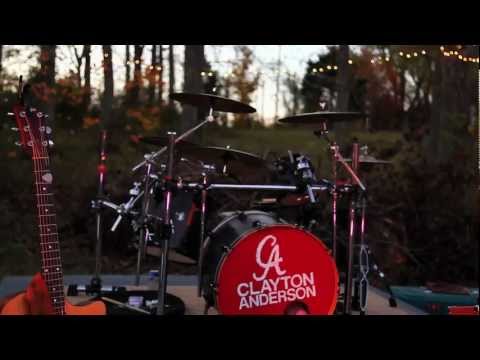 "Insofar as ascetic precepts - doctrines of self-mortification and world-flight -..."
– Kirk, The Vision of God, p 48.
"The Lord's coming is threefold. He came the first time in the flesh, the second..."
– Peter of Blois (today's reading from the patristic lectionary)
The Office-Eucharist-Devotion Rule and the Trinity
Martin Thornton, in English Spirituality, explains how the Office-Eucharist-Devotion Rule, which underlies the Prayer Book, expresses our faith in the Trinity: Acceptance of the transcendence of the Father, or in H.H. Farmer's terms, of God as "ontologically and axiologically other", is manifested in the objective offering of the daily Office of praise. The absolute demand made,...
The Rosary, says Martin Thornton, is a devotion meant to unite the Roman Catholic church - pope to peasant. Although its origins are unclear it is thought to have been an imitation of the daily offices created for those laypeople who wished to imitate the practice of the monks. But Thornton argues that, although Anglicans may pray the Rosary, it will only be a private practice for them. Our...
St Thomas Aquinas defines perfection thusly: "a being is perfect in so far as he attains to his proper end, which is his highest perfection. Now it is charity which unites us to God, the last end of the human soul, since, according to St John 4.16, 'he that abideth in charity abideth in God and God in him.'" (Summa II.II.184, i) Thornton then draws this...
The neglected mark of orthodoxy
Not that we need any more accusations of unorthodoxy flying around, but Martin Thornton (English Spirituality) does make an interesting point about a neglected mark of orthodoxy - a neglect which, it seems to me, clearly illustrates our biases: The greatest Benedictine achievement (from this point of view) is the final consolidation of the threefold Rule of prayer which is absolutely fundamental...
Allchin quotes F.D. Maurice on the purpose of doctrines: In asserting the doctrine of the Atonement, we assert redemption, liberty for mankind, union with God, union with each other. … When we assert the doctrine of the Trinity, we do so because we believe it to be the grand foundation of all society, the only ground of universal fellowship, the only idea of a God of love. … All we...
I like this mainly for its purple prose: The one God, the first and only Deity, both Creator and Lord of all, had nothing coeval with Himself, not infinite chaos, nor measureless water or solid earth, nor dense air, not warm fire, nor refined spirit, nor the azure canopy of the stupendous firmament. But He was One, alone in Himself. By an exercise of His will He created things that are, which...
"The fundamental presupposition of the fundamentalism of everyday life, then, is..."
– William Egginton, In Defense of Religious Moderation, p 26
"When frightened by catastrophe we reach for certainty, and there is something..."
– William Egginton, In Defense of Religious Moderation, p 25
"While McMurphy laughs. Rocking farther and farther backward against the cabin..."
– Ken Kesey, One Flew Over the Cuckoo's Nest
"The love of our neighbor is all its fullness simply means being able to say to..."
– Simone Weil, "Reflections on the Right Use of School Studies with a View to the Love of God"
Two quotations for All Souls' Day
Of course I pray for the dead. The action is so spontaneous, so all but inevitable, that only the most compulsive theological case against it would deter me. And I hardly know how the rest of my prayers would survive if those for the dead were forbidden. At our age, the majority of those we love best are dead. What sort of intercourse with God could I have if what I love best were...
Thesis: Christians who get squeamish about Halloween are suffering from too much Clear religion. (This thought inspired by this post, via Fr. Edward Green, which, although it doesn't reject Halloween, is certainly guilty of a squeamish fastidiousness.) (You have no idea the satisfaction it gives me to say that about a blog associated with Mark Driscoll.) The notion of Clear religion comes...
"Christ likes us to prefer truth to him because, before being Christ, he is..."
– Simone Weil, Waiting for God, p. 27
One of the reasons Simone Weil gives for her refusal of baptism is her fear of the social structure of the Catholic Church. She does not fear it because of a naive desire to purify the Church. She fears it because her natural disposition is to be very easily influenced, too much influenced, and above all by anything collective. I know that if at this moment I had before me a group of twenty...
"Often these young inquirers read a book of mine - read it once, in the desperate..."
– Robertson Davies, "Writing" (in The Merry Heart)
"What do we do with our money? Even if we prudently tuck away a good deal of it,..."
– Robertson Davies, "Painting, Fiction, and Faking"
"In psychological terms Canada is very much an introverted country, and it lives..."
– Robertson Davies, "Literature in a Country Without a Mythology", The Merry Heart